Tame wild waters with us
Natural hazards cannot be avoided but natural disasters can and are – with the right solutions. The search is on for a civil engineering expert with strong business acumen to take on ownership of Uponor Infra's Chambers & Drainage product groups.

Uponor is a step closer to hiring its 4000th employee – Product Manager, Chambers & Drainage. That's a long haul from its original six employees in a carpentry workshop in Lahti, Finland back in 1918. Uponor's 104 year long history has included tens of mergers and acquisitions, splits into subsidiaries, becoming international, multicultural and ultimately genuinely and purposefully diverse, managing and mastering new raw materials, and producing increasingly reliable and sustainable solutions for better quality living.
Uponor has been working in pipe production since its early years, but really took the global infrastructure market by storm upon the acquisition of German company Hewing and Swedish company Wirsbo in 1987-88. Uponor is based in Finland and is listed on Nasdaq Helsinki. It's net sales reached 1.3 billion euros in 2021.
Uponor Infra, one of Uponor's three business divisions, was born out of a merger with KWH Pipe in 2013. It's main solutions are sewer and storm piping, pressure pipe systems, water monitoring services, district energy, design solutions and project services. Together with its 850 personnel, Uponor Infra division is now ready to expand.
People behind the pipes
Uponor Corporation Personnel
Average years of employment
Countries personnel are spread across
Uponor Corporation eNPS score (2021) with 84 % response rate
Uponor Infra Global Engagement Score
Uponor way of life
Our offering, including safe drinking water delivery, energy-efficient radiant heating and cooling and reliable infrastructure, works towards achieving and maintaining a more sustainable living environment on a wider scale. As global warming unveils more and intensifying natural hazards, our product managers, together with our R&D teams and clients are actively seeking for better solutions. We take pride in the fact that our people are increasingly at the focus of our strategic efforts and investments.
Our employee engagement survey results and retention rates tell us we are doing many things right. An average employee stays with us for 10.1 years. The employee Net Promoter Score (eNPS) can range between -100 and 100 and due to our high survey response rate, the result of 41 for 2021 can be considered reliable. With a global engagement score of 7.5 in 2021, Uponor Infra is expected to be among manufacturing industry global top 20 % in employee engagement by the end of 2022.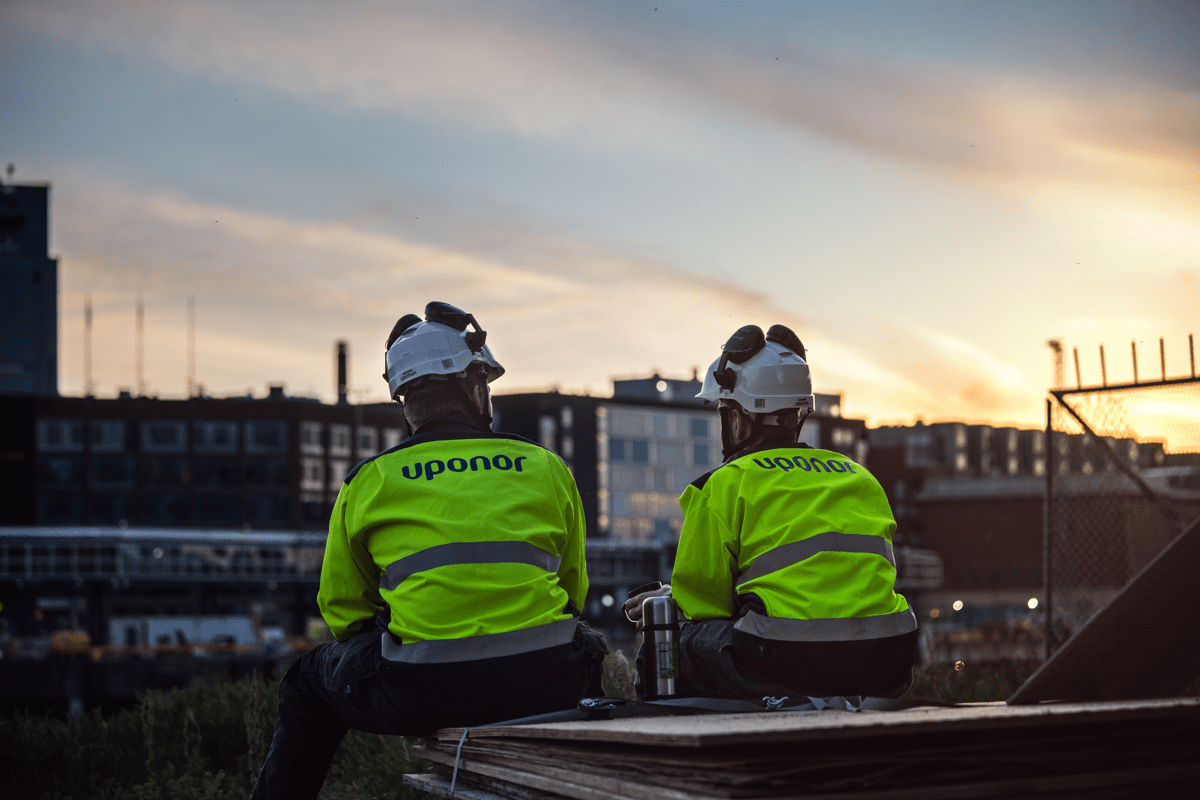 What's in it for you?
As our potential employee, depending on the country in which you are based, you will enjoy a number of fringe benefits to support your wellbeing and job satisfaction. Working in the manufacturing industry is often both mentally and physically challenging. Our People First Strategy aims to proactively meet the demands that rise from the work we do.
Job rotation and opportunities for working in overseas projects are part of the big picture as are the benefits you enjoy at home base, such as comprehensive insurance and an annual budget for taking care of yourself in- and outside of work.
In addition to wellbeing, we also invest in leadership training. We want our leaders to be examples for arriving new talent as well as inspire their teams to succeed and Win as One. We want you to have a long, fulfilling career at Uponor, which is why the organizational level holds no barriers for your professional development.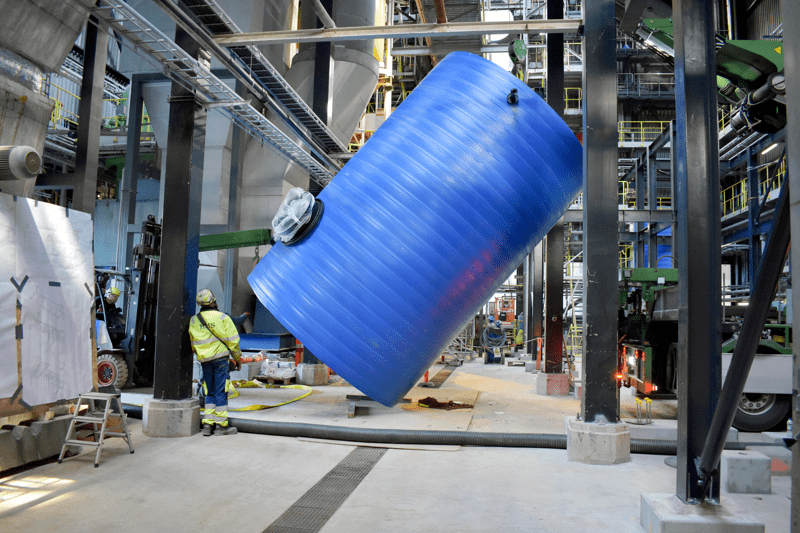 Become our Product Manager
As the frequency and intensity of heavy rains grow, spring floods get bigger and the risk of flash flooding increases, the importance of a proper stormwater management in urban design is apparent. Systems consisting of pipes, fittings, and chambers enable surface runoffs to be directed into the stormwater network in a safe and managed way. Uponor's stormwater tanks, tunnels, and cassettes offer a modern solution for attenuating and infiltrating stormwater runoff and meltwater close to the point of origin.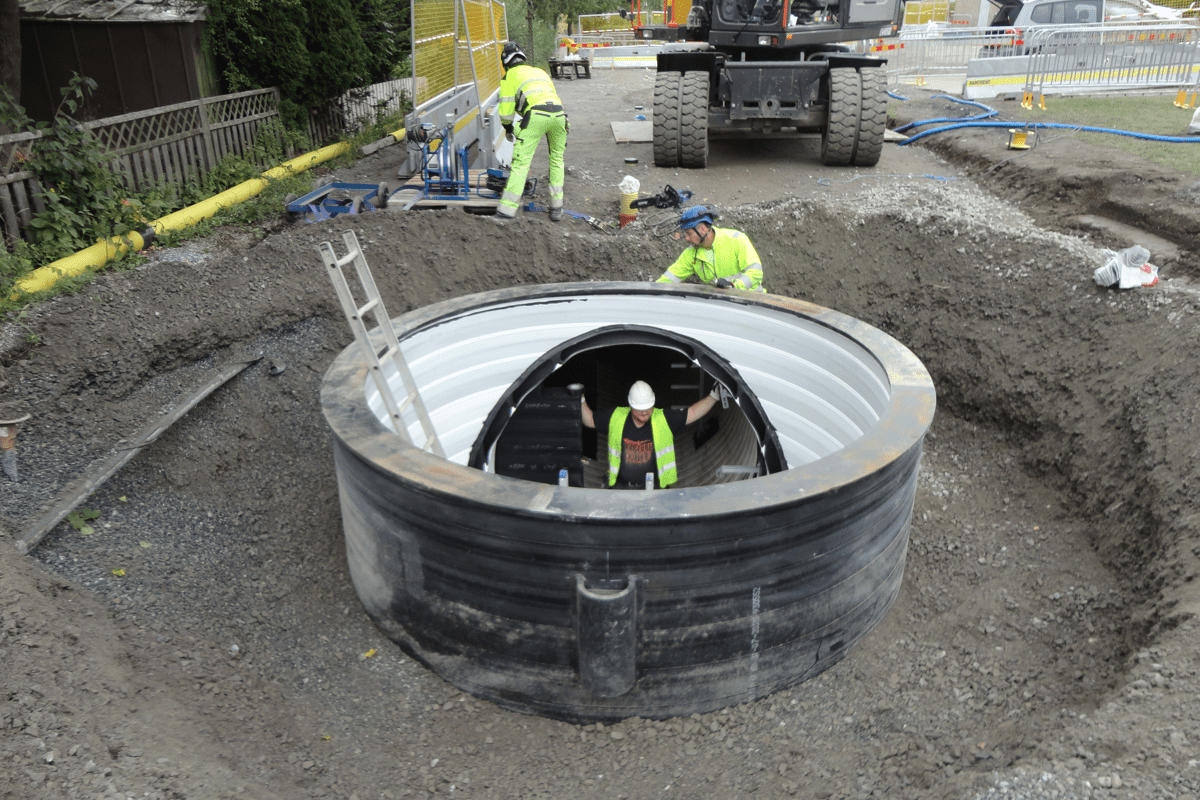 We are looking for an English-speaking Product Manager to join our Offering Team. As Product Manager, you will be in charge of Chambers and Drainage product ranges' commercial success throughout their life-cycle. A variety of professional backgrounds interest us, whether it be in product management, sewage infrastructure or technical sales. However, we adamantly insist you demonstrate a hands-on attitude and a solution-seeking approach to the way you conduct your work.
We'd prefer you to be based either in Fristad, Sweden or in Nastola or Vantaa, Finland. However, as an Uponor employee you always have the opportunity to work hybrid. Feel free to work remotely about 40 %.